Several hundred women formed human chains in Moscow and St Petersburg on Sunday, using Valentine's Day to express support for the wife of the jailed opposition leader, Alexei Navalny, and other political prisoners.
About 300 women gathered on Arbat Street in Moscow's city centre holding a long white ribbon in temperatures of -13C (8F).
The gathering came after authorities last week sentenced Navalny, President Vladimir Putin's most prominent critic, to nearly three years in prison and unleashed a crackdown on his supporters.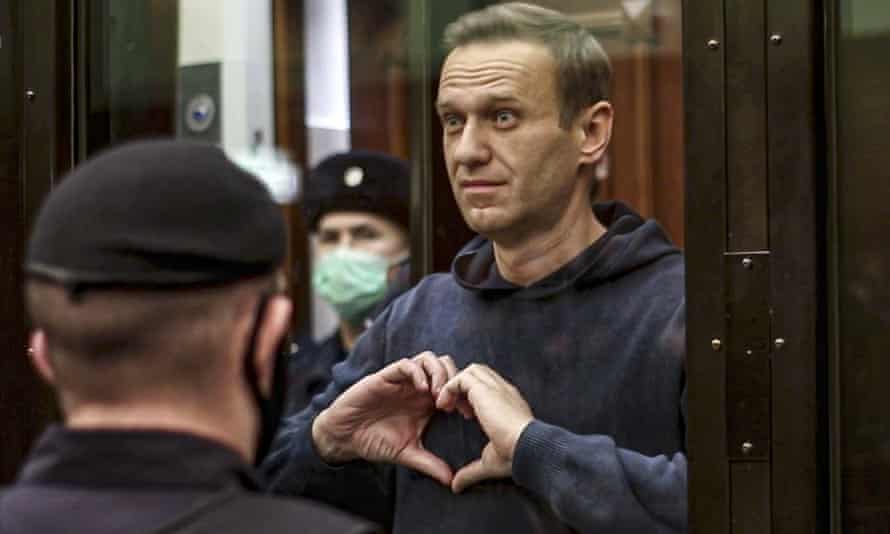 Female activists said they wanted to express solidarity with Navalny's wife, Yulia, and other women who have become victims of the crackdown.