A magnificently decorated 12th-century Islamic bathhouse, replete with dazzling geometric motifs and skylights in the form of eight-pointed stars, has emerged, a little improbably, from the walls and vaulted ceilings of a popular tapas bar in the heart of the southern Spanish city of Seville.
Last summer, the owners of the Cervercería Giralda – which has been pouring cañas and copas near Seville's cathedral since 1923 – decided to take advantage of local roadworks and the coronavirus pandemic to set about a long-delayed renovation.
Although local legend and the odd historical document had suggested the site may once have been an ancient hammam, most people had assumed the Giralda's retro look was down to the neomudéjar, or Islamic revival style, in which the architect Vicente Traver built the bar and hotel above it in the early 1920s.
"There was talk that there were baths here, but not all the historians were convinced and some thought it was all much later," said Antonio Castro, one of the Giralda's four co-owners. "We were doing some works and got an archaeologist in, and that's how the baths were discovered."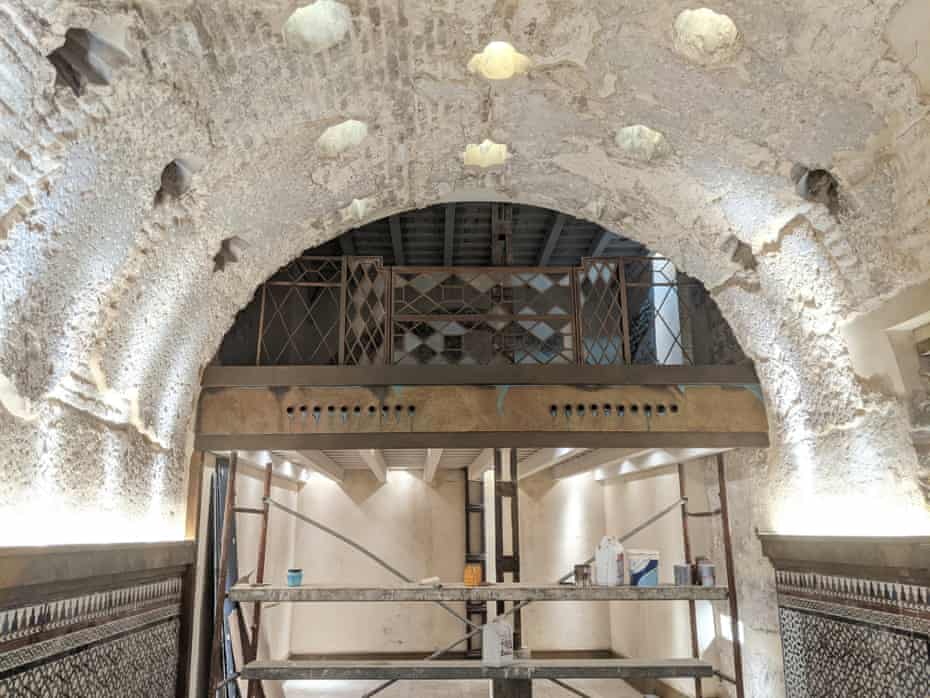 The archaeologist, Álvaro Jiménez, knew of the rumours. But, like many others, he had always imagined them to be fanciful. One day last July, however, the team were gently chipping their way through the plaster that covered the ceiling when they uncovered a skylight in the form of an eight-pointed star.