Germany could soon authorise the use of the AstraZeneca vaccine for seniors after the head of the country's vaccination committee said his body's advice to give the Oxford-developed vaccine only to those under 65 had "somehow gone wrong".
Unlike the European Medicines Agency or Britain's MHRA, Germany's Standing Committee on Vaccination (Stiko) last month recommended against the use of the AstraZeneca vaccine on seniors, citing a lack of conclusive trial data to prove its efficacy in that age group.
But the independent panel's decision has faced increased criticism since, as the British-Swedish pharmaceutical company's product has been piling up in storage due to public scepticism and authorities' lagging behind in inviting people from the next priority group in line for appointments.
By the end of last week only 360,000 out of a delivered 1.4 million doses of the AstraZeneca vaccine had been administered in Germany, with only about 5% of delivered doses being administered in states such as Saxony.
But Thomas Mertens, the head of Stiko, said on Friday his body would "very soon" update its recommendation, telling broadcaster ZDF it was "possible" the vaccine could also be cleared for seniors.
"We never criticised the vaccine, we just criticised the lack of data for the over-65 age group," said Mertens. However, he conceded that the distinction may have been lost to much of the public, adding: "The whole thing has somehow gone wrong."
The vaccine was also denounced in the German economic newspaper Handelsblatt last month. "AstraZeneca vaccine apparently hardly effective in seniors," it claimed in a report that alleged it had an effectiveness of only 8% in the elderly. "The government's vaccination strategy is shaky," it reported, attributing its 8% claim to an anonymous government source.
Angela Merkel has also become embroiled in the row. In an interview in Frankfurter Allgemeine Zeitung, the German chancellor said last week: "I am 66 years old and I do not belong to the group recommended for AstraZeneca." This has been interpreted as a rejection of the vaccine itself, although some commentators claim she was merely suggesting that others should get the vaccine first.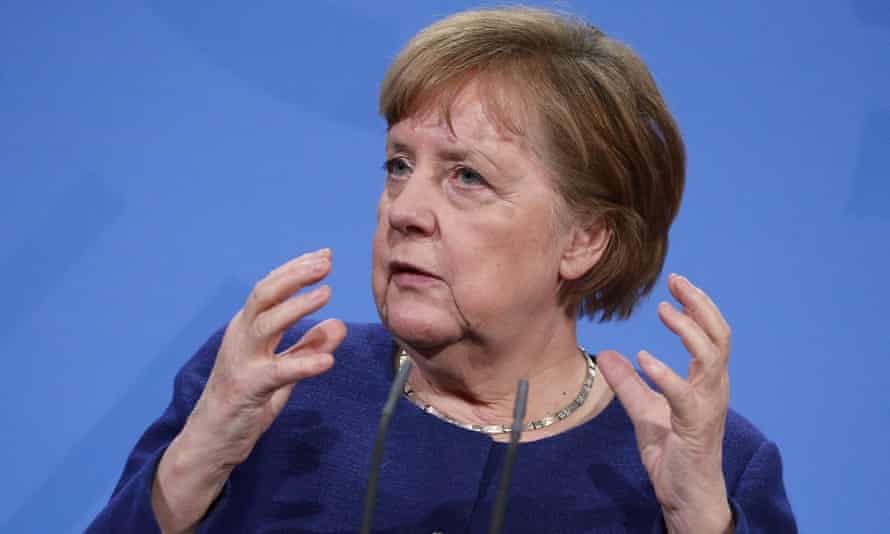 The reputation of the AstraZeneca vaccine has also been impugned elsewhere. It has yet to be cleared for the over-65s in France, although President Macron said last week that he would be prepared to accept the vaccine having originally claimed it was "quasi-ineffective" at protecting the elderly. Swiss authorities have chosen to reject the vaccine, while the American FDA is not expected to rule on the product until April.