Plans to mark the 800th anniversary of Burgos's magnificent gothic cathedral with three enormous new bronze doors have ushered in an unholy row, with Unesco advising against the project and critics attacking the €1.2m portals as an "artistic outrage".
Cathedral authorities in the northern Spanish city say the new doors, designed by the renowned, award-winning artist Antonio López, are a work of contemporary art that will complement "a monument already rendered in five artistic styles that are the fruit of each stage of its eight centuries". They also point out that the current wooden doors are old and in a poor state of repair.
But not everyone is enamoured of the new doors, which show God the Father, the Virgin Mary, and Jesus as a young child.
Unesco's World Heritage Centre, acting on a report by the Spanish branch of the International Council on Monuments and Sites (Icomos), has recommended against installing the bronze doors.
Icomos points out that Burgos Cathedral's status as a world heritage site means the cathedral authorities will need to "accept the consequences that could result from failing to live up to their commitments to safeguard the cathedral as a place of outstanding universal value".
More than 31,000 people have signed an angry petition attacking the new doors as "an eyesore however you look at them" and claiming "no anniversary warrants such ill treatment of our heritage".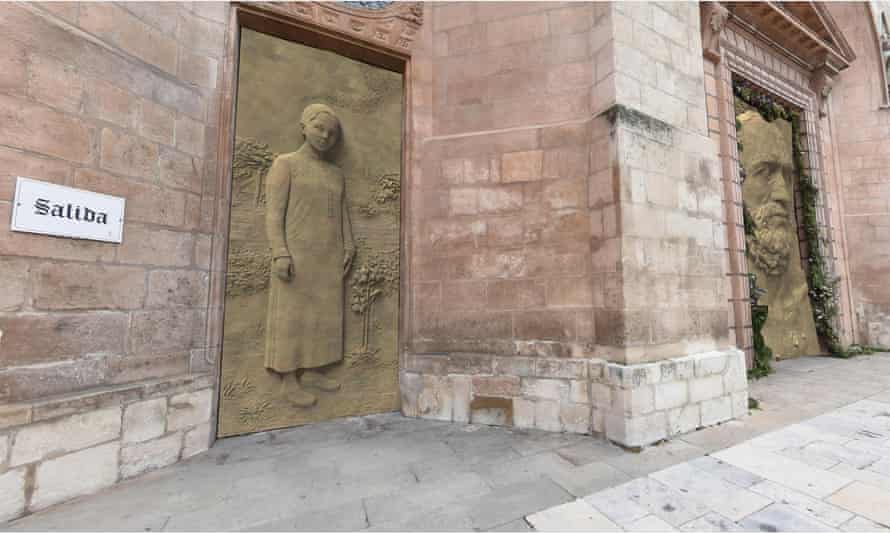 The petition questions whether the new doors are the best use of such a large sum of money, adding: "Given the queues of hungry people we're seeing, and the fact that the cathedral doesn't even have central heating – which is no laughing matter in Burgos – why is the archbishopric spending €1.2m on this?"